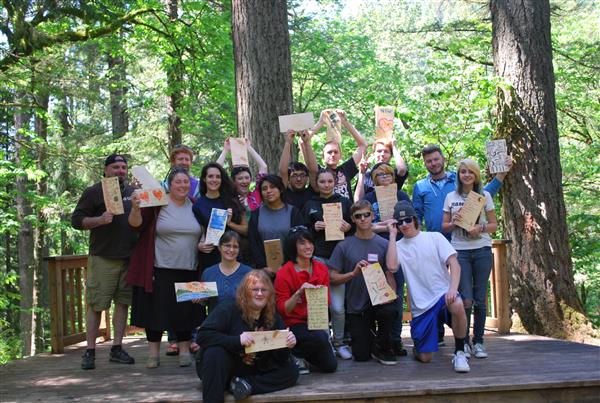 Phoenix is an intensive 3 day program for high school students focused on personal growth, leadership development, and building confidence. ATHS has participated in the Phoenix Program since 2011, with hundreds of ATHS students completing the program. Phoenix takes place during an intensive three-day weekend session at YMCA Camp Collins in Gresham, Oregon. Led by Synergo, regional leaders in youth and adult facilitation, and with the assistance of committed adult volunteers, teens evaluate who they are, assess the causes of their challenges, and redefine where they want to go in life. To support these objectives, facilitators work with youth to help develop skills that will foster better decision making, greater self-sufficiency, and a deeper level of leadership and service in the community.

During their time at Camp Collins participants will engage in experiential activities in the program room that include small group discussions, energizing games/initiatives, storytelling, creation of an art collage, and the opportunity to reflect on their past while setting goals for their future. The participants will also spend an afternoon on the challenge course to learn how to work as a team and develop trust within themselves and the group.

The Phoenix Program is offered in partnership with Full Circle Programs. For more information about Full Circle Programs and to contribute your support the ATHS partnership visit the Full Circle website, http://www.fullcirclepdx.org/.