Bevy of 2014 Capital Bond Improvements Planned for 2019 Summer
Posted by West Linn-Wilsonville on 4/24/2019 9:00:00 AM
The Long Range Planning Committee presented the 2014 Capital Bond Quarter One report during Monday's April 22 School Board meeting, setting the stage for a bevy of important projects that will take place throughout the school district this summer. The following are just some of the projects students and community members can expect to see take place in the coming months just in time for the 2019-20 school year.
Safety and Security
The West Linn-Wilsonville School District is committed to creating and maintain safe, secure facilities for students, staff, and patrons. All WLWV schools have been assessed for safety-related corrections, with a number of specific improvements identified across the district. In particular, the district has used 2014 Capital Bond money to update: communication systems, school entrance security, door hardware and locking, safe classroom accommodations, school-grounds exterior security measures, limited video surveillance, and lighting/controls.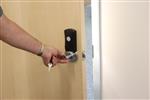 During Quarter One, select camera installation occurred across the district and the district's emergency radio system was deployed. This summer, shelter-in-place curtains will be installed at CREST Headquarters, and WLWV's safety plan will continue to be implemented districtwide.
Softball Field Lighting at Wilsonville High School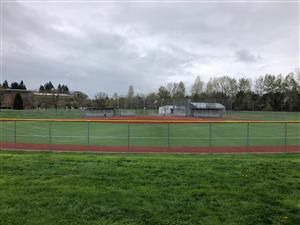 Wilsonville High School's softball field will have lighting installed this summer. Lighting will allow for play later into the day and will further upgrade softball facilities at Wilsonville High School, with further upgrades planned in the coming years.
Cedaroak Park Flooring Replacement
Cedaroak Park Primary School will receive new flooring for classrooms and porches throughout the school. The work is expected to be completed before the start of the 2019-20 school year.
Tennis Court Resurfacing at West Linn and Wilsonville high schools
Tennis courts at both West Linn and Wilsonville High School will be replaced this summer. Tennis courts at both schools were last resurfaced in 2012. Tennis court surfacing typically lasts 5-7 years. Tennis nets will also be replaced.
Track Replacement at Wood Middle School
The track at Wood Middle School will be replaced this summer, completing a project that was started in the summer of 2018. The Wood track was last surfaced in 2004, with an expected lifespan of 10 years. The project includes the removal and replacement of the track and underlying pavement and includes the entire track area (including long jump pit and shot put area).
Crosswalk Flasher Power, performance lighting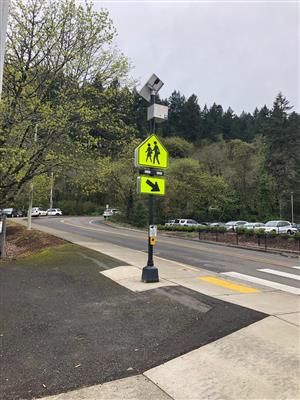 , track upgrades, bleacher replacement at West Linn High School
This project includes supplying line power to existing solar-powered crosswalk flashers at West Linn High School. While solar-powered, this project will ensure consistent operation of the crosswalk at all times of the year. The design is complete and the project will be vid in the coming weeks. The work is planned to be completed this summer.
Bleachers in the West Linn High School main gym will be replaced this summer, and high jump and pole vault pits were recently replaced at West Linn High School. This projects included replacement of the aging discus cage.
West Linn High School's Performing Arts Center will also receive high-efficiency LED lighting this summer, replacing aging performance lighting. The project is expected to be completed this summer and will save both energy and money over time.
Music Room at Bolton Primary
Bolton Primary will have two existing classrooms demolished this summer, paving the way for the creation of a new acoustically attenuated music room with associated storage as well as a conference room. This project is expected to be complete before the 2019-20 school year begins.
Performance Lights at Willamette Primary School
Like many schools throughout the district already have, Willamette Primary will receive new performance and stage lighting in the gymnasium. The work is planned for this summer and expected to be completed prior to the 2019-20 school year.
Renovation and new playground at Boeckman Creek Primary School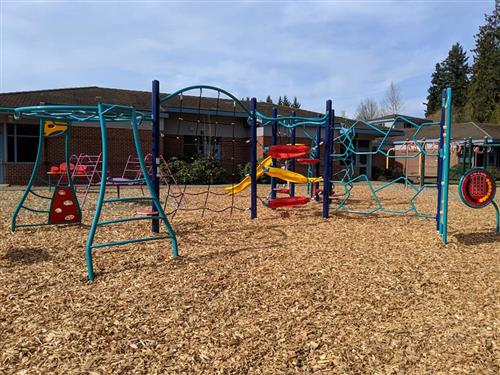 Boeckman Creek Primary recently received new playground equipment thanks to the partnership and funding of the Boeckman Creek PTA. The new equipment was installed over spring break with finishing touches occurring through April. Aging vinyl-wrapped wall panels will also be replaced throughout the school this summer, with completion expected prior to the beginning of the 2019-20 school year. Portable classrooms will also be installed at Boeckman Creek to accommodate enrollment growth in Wilsonville.
Courtyard Entry at Wood Middle School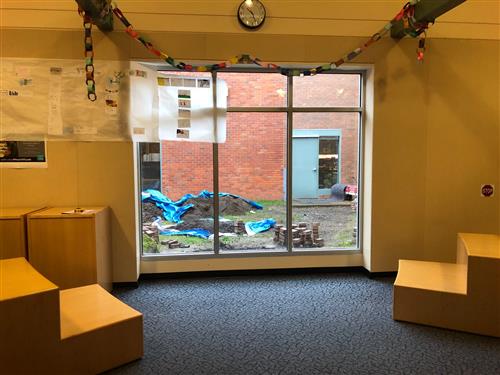 Wood Middle School will have an existing window system replaced with double doors to improve access to the courtyard. The work is expected to occur this summer, with further improvements to the courtyard expected in the 2019-20 school year.
Site Improvements at Rosemont Ridge Middle School
The Rosemont Ridge Middle School baseball field will receive new dugouts this summer, with work expected to occur during the summer.
Wrestling Mats at Athey Creek Middle School
Athey Creek Middle School will have new wrestling mats and new mat hoist installed this summer.