English Language Arts

Language, as a cornerstone of thought, knowledge, and culture, is the primary way people communicate ideas and feelings. Language is a life-long resource for learning, enjoyment and understanding human experience. Language processes are interrelated and interdependent. Literacy develops best in a language-rich environment, where there is plenty of time for experience, interaction, reflection, and communication. Quality language instruction helps learners become literate by engaging them in purposeful work that encourages them to construct meaning and develop thinking.
To view the Oregon Common Core State Standards for English Language Arts and Literacy in History/Social Studies, Science, and Technical Subjects, please click
here.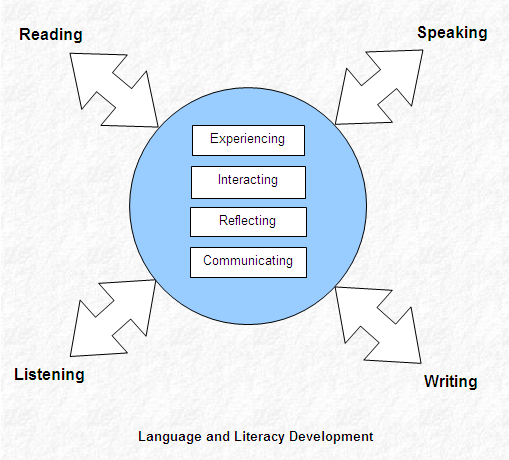 ---

English Language Arts Curriculum

Links to Curriculum/Course Content Descriptions:
Course descriptions (content standards) are mirrored in the Oregon State Content & Benchmark Standards. The content standards are measured in the Oregon Statewide Assessments.
Related Document: West Linn-Wilsonville English Language Arts Program Grades K-8
Course Sequencing & Content Descriptions Grades 9-12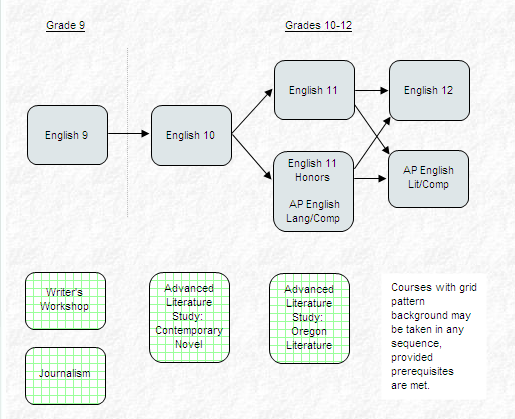 Links to High School Course Content Descriptions:
Documents reflect the approved district course descriptions; however, actual course content and timeline may vary based on teacher and class needs. Course selection and sequencing may vary based on teacher recommendation and student interest. Not all courses may be offered every year or at both high schools.
Related Document: West Linn-Wilsonville High School English Language Arts Curriculum Framework
---

English Language Arts Instruction
Reading Environment
Environments rich in literacy experiences, resources, and models facilitate reading development.


Learning
Reading and writing develop together. Both are constructive processes.


Teaching & Literacy Development
Teachers play a vital role in the literacy development of children that they teach.


Technology
Technology does not reduce the need for thinking or for reading and writing. In fact, technology has the potential to increase and enhance literacy.

Related document: West Linn-Wilsonville English Language Arts Guiding Principles
(further description of above guiding principles and associated bibliography sources)
Classroom Indicators of Excellence
What is excellence in English language arts education?
Teacher, student and environment combine to produce excellence in education. Attributes of each are summarized in the Classroom Indicators of Excellence document.
Oregon Department of Education
West Linn-Wilsonville School District
---