Principal Melissa Hall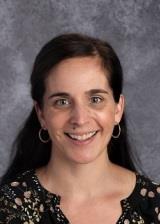 Phone:
Email:
Degrees and Certifications:
Melissa Hall

I am honored and excited to be the next principal of Stafford Primary School! Stafford is widely admired for its inclusive and equitable practices, supportive community, excellent teachers, and outstanding students, and I am honored and excited by the opportunity to continue to foster and grow this amazing collaboration.

I have been an educator for over twenty years. I began my career in the Beaverton School district as a k-5 ELD teacher. Following this experience, I moved to the Bay Area and taught at the middle school level for over ten years and then transitioned into the role of an instructional coach in my district. After many, many years in California, my family decided to move back home to Portland, where I was born and raised. I was very lucky to find a home at Stafford, first as a fifth grade teacher and then, most recently as the Instructional Coordinator. My career has afforded me the opportunity to work in several different schools and school districts, but it was in the West-Linn Wilsonville School District and at Stafford Primary School where I have found my home. When I am not at Stafford, I enjoy spending time with my husband, Michael, and my two children, Margot and Spencer, running, gardening, and reading.

At Stafford, we pride ourselves on creating a joyful, inclusive, equity-centered learning environment where all students know their strengths, are celebrated and honored, and feel a sense of belonging. We strive to ensure high levels of learning for all students by building strong relationships and safe, supportive learning communities within our classrooms and school. Our work together is a team effort with every family, teacher and staff member working together to ensure equitable outcomes for all students. I look forward to working together to continue making Stafford a place where every student's social, emotional, and academic needs are fulfilled.