Posted by West Linn - Wilsonville School District on 8/4/2021
19034.011 – Renovation at Wood Middle School
Project Status:
Light renovation through various parts of the school, total renovation of front classroom cluster, relocation of office and creation of maker space and a restroom/concessions building addition. Design includes security upgrades, energy efficiency improvements, and the life cycle replacement of mechanical and fire alarm systems.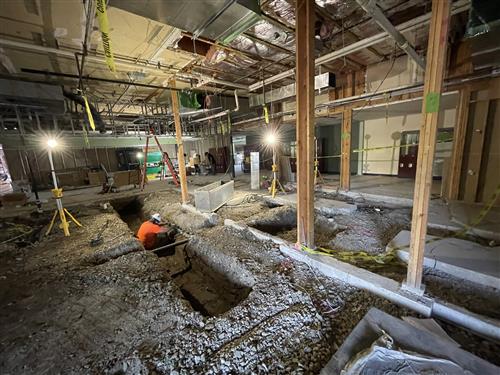 Contractor mobilization began early, utilizing after school hours. Contractor has focused attention on all interior school scope of work to ensure readiness for students return in the fall. Areas currently being demolished include the old administration offices and classrooms on the Northeast side of the building. Classrooms on the Southwest side of the building have been demolished and are in plumbing, mechanical, and structure phases. Roof work above the main gym is in process including removing the old mechanical units and constructing a new roof diaphragm. Excavation is underway for the new restroom and concession addition as well as the new greenhouse.
19049.009 – Renovations at Stafford Primary School & Willamette Primary School
Project Status:
Construction began at the end of June. Recent work at Stafford includes abatement at the kitchen, demolition for HVAC above classroom spaces and electrical and carpentry working on new rooftop units. At Willamette work at the front entry has begun as well as HVAC, controls and electrical demo inside. Storm drain work along 12th Street is underway.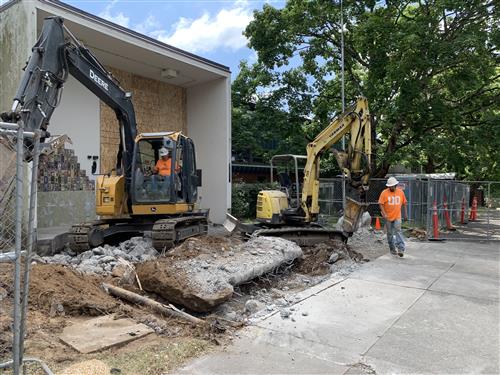 19050.009 – Renovations at Bolton Primary School and Cedaroak Park Primary School
Project Status:
Construction began at the end of June. Recent work at Bolton includes electrical and HVAC demo as well as rough in carpentry for both upper and lower classrooms. Cedaroak exterior painting has begun and ductwork cleaning, water heater demo and plumbing getting underway.