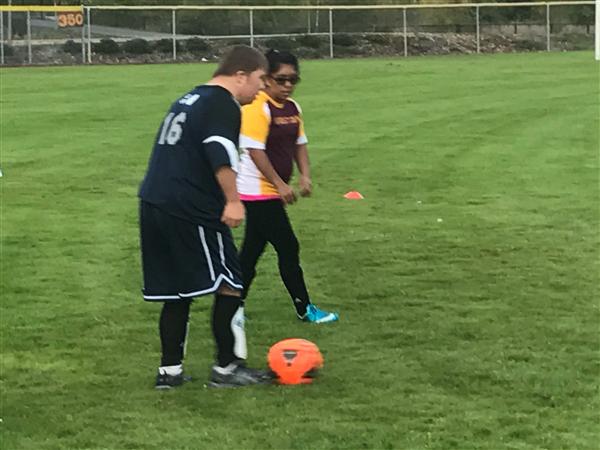 Wilsonville High School is proud to have Unified Champion Schools opportunity within its extra curricular options to students. Unified Sports is a an opportunity for students with Intellectual Disabilities to compete on the same athletic field as their non- disabled peers, to enjoy the feelings of competition, team comradery, and building self confidence. Unified Chanpion Schools mission is to help promote healthy lifestyles and healthy choices. Unified Champion schools is a program partnered with Special Olympics. Speical Olympics is a global movement of people creating a new world of inclusion and community, where every single person is accepted and welcomed, regardless of ability or disability.

If you are interested in becoming and Athlete or a Partner please come find Mr Card to get the paperwork and information.

"Special olympics unified champion schools engages schools to climates of inclusion, acceptance, respect, and human dignity for all students with and without intelectual disabilities."