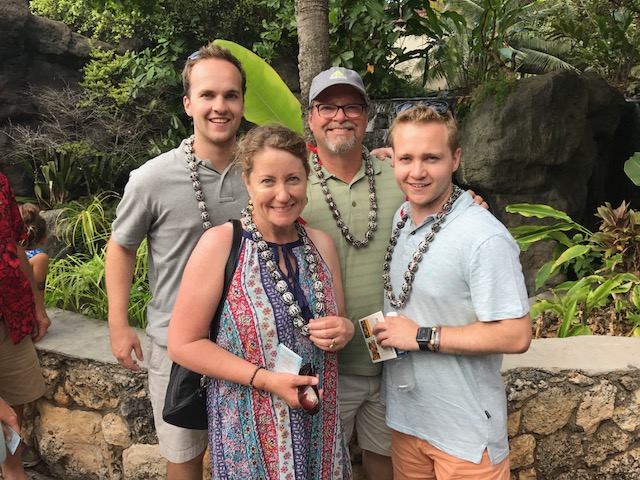 My passion is serving others. Whether I am leading a teacher's workshop in Kenya, a student tour of London, or a language arts class in West Linn, I love learning with people and about people. My mission is to serve my students by supporting them in being life long learners, thinkers, makers, and community members. I hope to turn them on to literature and help them find their voice in writing. My essential question is always, how can I help make the world a better place?
I graduated with a BA from Lewis and Clark College and an MEd from George Fox University. I taught at Lake Oswego High School and Lake Oswego Jr. High before taking 15 years off to raise my two sons. In 2007 I returned to teaching at Athey Creek Middle School and transferred to Rosemont Ridge in 2010.
In my spare time, I enjoy water skiing and snow skiing, traveling, acting, and reading (especially Harry Potter). I have two sons, a husband, and a big yellow lab. My current passion is teaching teachers both in the US and in Kenya, and most importantly, getting to know my students, the future leaders of the world.
I admire middle school aged students for their energy, optimism, and their natural passion for social justice. Here's to the best year ever!