West Linn-Wilsonville's Brittany Bucholz Receives Super Heart Hero Ambassador Award
Posted by West Linn-Wilsonville on 4/29/2020 12:00:00 PM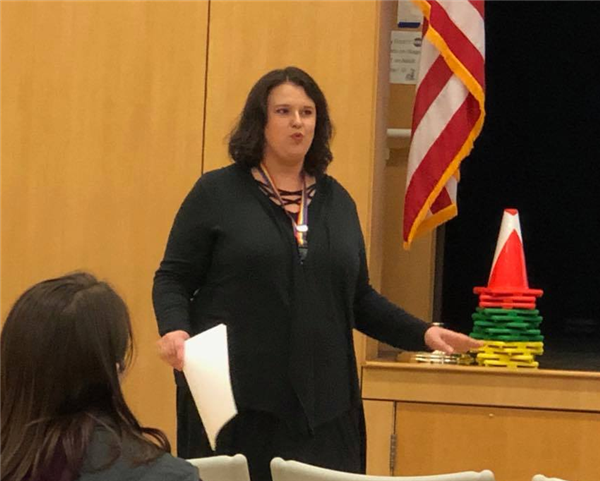 Every May, Clackamas County celebrates Mental Health Awareness Month by honoring community members for their contributions to the field of behavioral health. Nobody is more deserving than West Linn-Wilsonville Student Support and Outreach Specialist Brittany Bucholz, who was recently awarded the Super Heart Hero Ambassador Award for her contributions to mental health across the school district.
"Brittany joined the West Linn-Wilsonville school district almost four years ago and has had a tremendous impact on our students, staff, and families," said Assistant Superintendent Jennifer Spencer-Iiams. "She created a program for supporting our students with the most significant mental health needs in the district by developing strong relationships, bringing forward appropriate resources, and directly supporting students in crisis."
Brittany is a key member of the district's Crisis Response Flight Team and has been pivotal in revising the district's comprehensive suicide prevention program. She also represents the district on county groups such as the Children of Incarcerated Parents. She also helped develop a series of parent education nights with her fellow social workers. The education nights titled Anxiety 101, Anxiety 102, and Calm & Connected Parenting deepened partnerships with parents and empowered families in promoting positive mental health.
Brittany is also one of the district's QPR trainers, providing suicide prevention and response training to staff and community members across West Linn-Wilsonville. She has continued to connect with students and provide crucial mental health support during these challenging times.
"Every day Brittany connects with students, supports staff, and helps parents navigate the community mental health system," Dr. Spencer-Iiams said. "She is a true champion of mental health in our community!"