Willamette Fourth-Grade Shares Powerful Message with Her Own Children's Book Series, "Katie Not Afraidy"
Posted by West Linn-Wilsonville on 5/15/2020 3:00:00 PM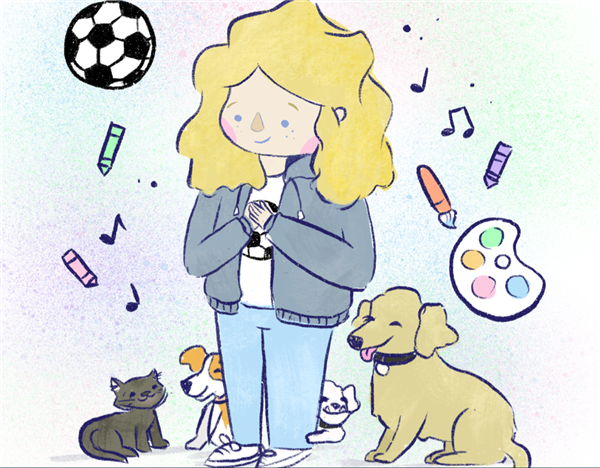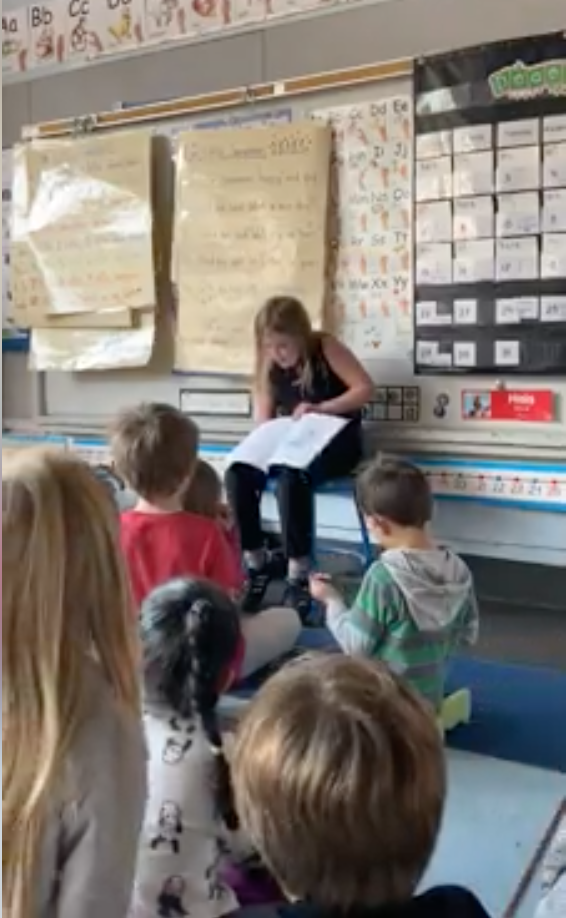 Delilah Joy "DJ" Perkins isn't your typical fourth-grade student at Willamette Primary. She's also an accomplished children's book author. Three years ago, DJ started writing "Katie Not Afraidy", an inspiring story that draws on her own experiences with anxiety. DJ bravely opened up to her mother, Gina, about her desire to share her story with her peers, ultimately leading to a book that will benefit children just like herself for years to come.
"Katie Not Afraidy" is a book about childhood anxiety and is based on a fictional character, Katie, processing and overcoming strong emotions. DJ and Gina released the first edition in November 2017 and DJ read it to her classmates in 2nd grade. Shortly after, they decided to complete a rhyming second edition. DJ teamed up with professional illustrator, Kristina Yu, owner and creator of Cheery Human Studios to create beautiful, authentic images representative of childhood anxiety. They also partnered with professional children's book editor, Kimberly Martin, to make sure the book was well-received at all grade levels.
After self-publishing and printing the second edition, DJ worked with teachers and staff at Willamette Primary to schedule readings of "Katie Not Afraidy" in different classrooms. She plans to share her story in more classrooms across the District when schools reopen. More recently she has conducted several online readings hoping to help teachers virtually who are looking for creative curriculum ideas. She wants to serve as a guest in teachers' online learning environments and, after each book reading, talk to students about how to manage strong emotions and send messages of confidence.
"I want to tell others, you are never too young to fulfill your dreams," she says.
Gina Perkins, co-author, could not be more proud of her daughter's journey. "I know I'm a proud mama, but the creativity I've seen DJ's story ignite in her peers has been really amazing," Gina says.
DJ and Gina partnered with Willamette Teacher-Librarian Claire Baker to record a trailer video accessible to other students in the District. They hope to produce more videos and schedule virtual book readings in the future. For now, they are thinking about how they can help their community in a positive way.
In a recent video addressed to parents and educators, Gina shared how her family has "given a lot of thought to how they show up with what they have to serve who they can during this time."
Both believe they can make a positive impact on students across the District by scheduling virtual book readings and continuing to share DJ's story.
"One thing I want other children to know through writing this book is that they too can make a difference," DJ says, "We are the heroes of our own stories; our own truth queens and kings. Our story bugs can't stop us from being who we were created to be."
You can learn more about DJ's story at http://katienotafraidy.com/.