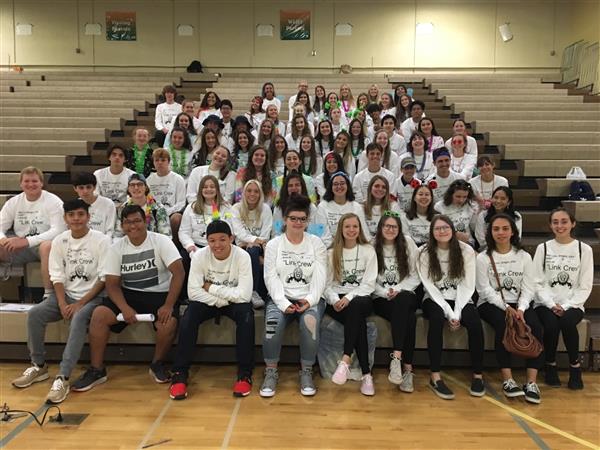 Link Crew
As positive role models, Link Crew Leaders are mentors and student leaders who guide incoming 9th grade students to discover what it takes to be successful during the transition to high school. In the spring, Link leaders lead visiting 8th grade students on tours of the high school, providing their first introduction to student life at WLHS. In the fall, during the weeks before school starts, Link leaders plan, prepare, and then run the 9th grade orientation program for the more than 500 incoming 9th grade students that join us each year.

Link Crew plays a vital role in creating and developing the West Linn High School community. Please speak with one of the advisors if you are interested in joining this group, and look out for applications for Link Crew in the spring!

Club Advisors: Mrs. Eseppi, Mr. Greaney, and Mr. Marsh

---

For more information about 9th grade orientation and the start of the year, read this 9th Grade Orientation brochure prepared by Link Leaders.