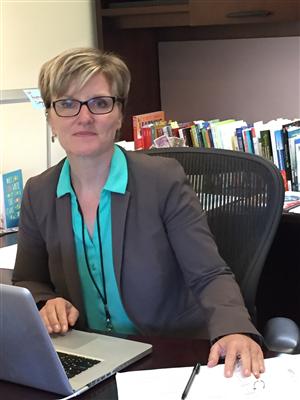 Greetings West Linn-Wilsonville School Community -
Welcome to the West Linn-Wilsonville School District! This is an exceptional place of teaching, learning and community support. Between our incredible students, dedicated staff, supportive School Board and wonderful community, I can't imagine a better place in which to learn and lead.
What makes this district so special is that while we draw upon students, families and patrons from two cities, we are ONE community, made stronger by our mission of creating learning communities for the greatest thinkers and most thoughtful people for the world. We have compelling District Goals, that drive strategies and actions for improving how we teach, learn and lead in cultures that are inclusive, courses that are academically rigorous and results that generate equitable outcomes for each child.
This year, our West Linn-Wilsonville theme is "Leading Together", and I invite members across our community to engage and participate in ways that strengthen our district mission and shine a light on the endeavors of our amazing students.
To a great year!
Kathy Ludwig, Superintendent